Biography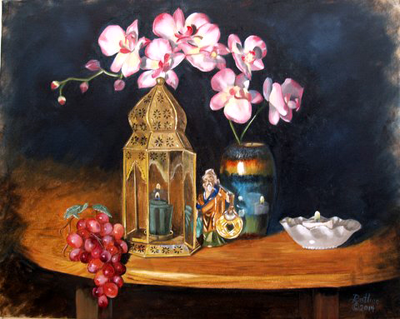 My original field of practice was in nursing. I hold two undergraduate degrees; a BA in sociology and a BSN in nursing. In addition I held a specialty certification from the American Nurses Association in gerontological nursing for 15 years. Most of my years of practice since 1970 have been in home health as a visiting nurse both in New York and St. Louis.
My career in art began as a hobby and expanded into a full time career as artist and teacher. Until recently, I taught 5 classes a week both in my home studio and through the St. Louis Community College and the Parkway Continuing Education Program. I have continued my own education in painting and drawing through St. Louis Community college and with private instructors in Missouri. They include Dorothy Dent of Painter's Corner in Republic, Missouri and Jeff Legg of Pineville, Missouri. In addition I have studied at the Atelier in Minneapolis, Minnesota. The Atelier offers classical training in drawing and painting the figure. Additionally, I have studied internationally in Italy at the Lorenzo D' Medici Fine Art Institute in Florence and Ireland through a program offered through the Boston Museum of Fine Art. I am a juried member of the Missouri Artisans Association, formerly known as the Best of Missouri Hands, The National Artists' Registry of the AKC Museum of the Dog, and the Columbia Art League.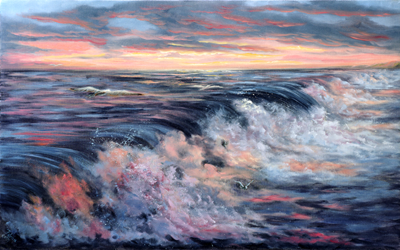 My range of painting subjects includes still life, floral and landscape; pet portraits and religious subjects. I began painting pets when an image of my own dog was recognized in an English landscape painting that was being shown at a local art show. There proved to be considerable interest in pet portraits which have become a significant part of my business since 1994. My pet portraits have been exhibited in the American Kennel Club Museum of the Dog three times. My religious paintings came about when one customer asked for a painting of the Blessed Mother and other religious subjects. I have been commissioned by churches in the mid west for other religious works including a large depiction of the three hundred year history of Holy Family Parish in Cahokia, Illinois. A print of that painting was received by Pope John Paul II and is in the Vatican archives. A print of a portrait of Mother Teresa is also at the Vatican with the Missionaries of Charity, Mother Teresa's order of nuns. My work can be seen in fine art and craft shows in Missouri and Illinois.